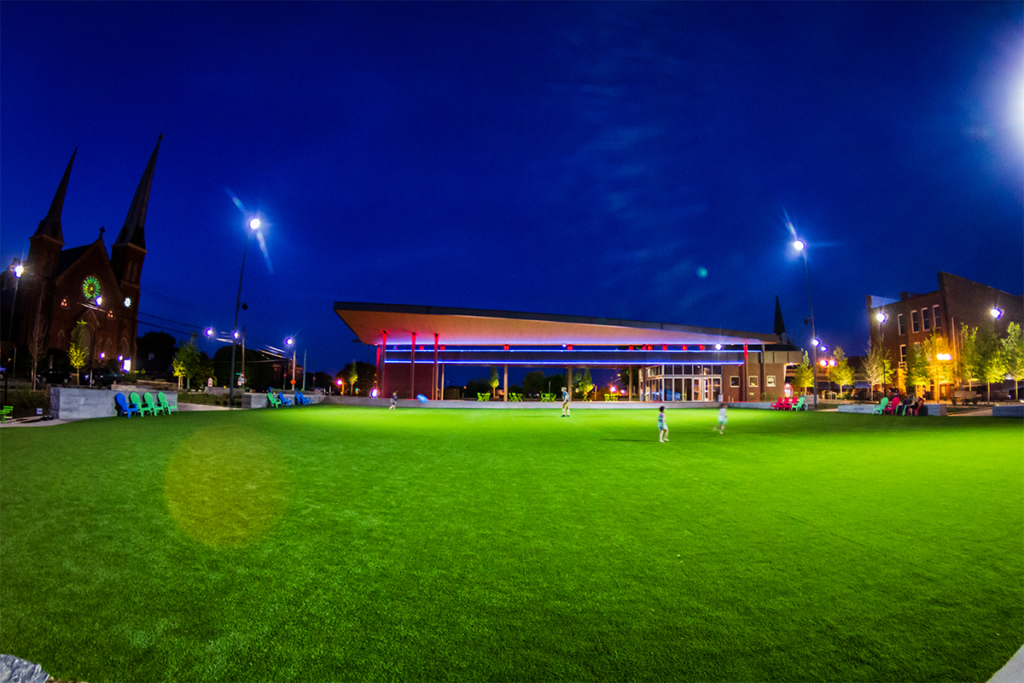 The Downtown Commons is a versatile destination for the citizens of Clarksville Montgomery County to gather, be entertained or just relax and enjoy the outdoors.
No matter what the season, there's something for everyone to enjoy at Downtown Commons. From the popular opening of the outdoor ice skating rink winter of 2017 to the outdoor concerts during the summer months, it is a year-round place to gather with friends or neighbors.
Visitors to the Downtown Commons can enjoy FREE Wi-Fi, thanks to the generosity of our new Google community partner, to work on projects or just use for fun away from campus, work, or home. The atmosphere of the park, in the heart of downtown Clarksville, provides visitors with an opportunity to relax or bring the kids to play; it's also a place for people who work downtown to have lunch away from the office but close enough that they don't have to rush. Visitors also have an opportunity to learn more about Clarksville history by visiting https://mcgtn.org:8081/County/it/trailmobile/index.html from the Downtown Commons.
Nightlife at Downtown Commons is bustling with music concerts, movie nights, lawn game nights, and just about anything you can imagine to bring an audience together.